/ Our Story
Light Up World is comprised of the funnest, silliest, smartest travelers in the world.
We aim to make and bring you the best, brightest, wearable lights that work for your many adventures.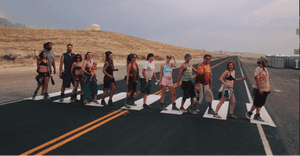 / Our Vision
Our customers are innovators like you.
We embrace your passion as the movers and shakers of the world.
You love to have the new thing.
You are the one who wants to know what's coming before anyone else.
Quantum Glen first introduced EL Wire to festivals in the United States back in 1999. Remember when we partied like it was 1999? Well, we are creating the party toys of the future, today.
Need something unique? Ask us about it. Text your custom lighting needs to 813-786-GLEN.